Sometimes there are times when you don't want to spend a lot of time cooking, and sometimes you want to experiment by changing the recipe to your liking. Then we will give you a delicious and nutritious recipe that will not take much time. You can change some of the ingredients to your liking.
1. Fried potatoes with ham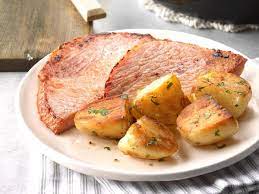 Let's start with an easy recipe that everyone will love.
Ingredients:
500 g of potatoes cut into squares
ham cut into rings
1 large onion
¼ olive oil or vegetable oil by tasting the spices
2 eggs
How to do it:
Heat the oven to 200 degree's
 mixing the potatoes, ham and olive oil and seasoning with spices, put them in the oven and make the potatoes.
After the potatoes are cooked, add the eggs and fry in the oven for 2-3 minutes.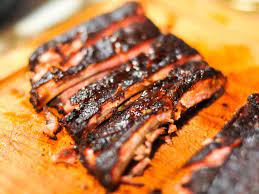 Ingredients:
1 tablespoon of salt
½ teaspoon of cayenne pepper
1 teaspoon of black pepper
pork ribs
a cup of strong coffee
How to do it:
Heat the oven to 180 degrees.
Mix salt, dry mustard, cayenne pepper, and black pepper and add the pork ribs. Then wrap each pork rib in foil.
Put the finished pork ribs in the oven and roast for 30-40 minutes by increasing the temperature of the oven.
3. Bacon and Bourbon Baked Beans
If you add bacon and bourbon to a boring dish, it can be delicious.
Ingredients:
10 slices of bacon
1 medium onion
3 cans of pickled red beans
¾ cup barbecue sauce
¼ cup brown sugar
¼ cup apple cider vinegar
1 tablespoon of dry mustard
100 ml of bourbon
How to do it:
Fry the bacon over medium heat, and when the oil starts to separate, add the onion and cook for 15 minutes on low heat.
Add onions, bourbon, sugar, apple cider vinegar, beans and other spices to the bacon and bring to a boil.
After boiling, put bacon and beans in an oven heated to 135 degrees and fry for 2 hours.
Add salt and pepper to taste. So the food is ready.
4. Bread with salami and mushrooms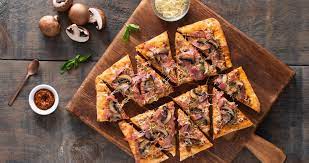 Ingredients:
2 thick slices of bread
100-200 gr salami
300-400 g of mushrooms
2 eggs
a little butter
olive oil or vegetable oil
grated parmesan cheese
salt and pepper to taste
How to do it:
Fry the salami in a little oil until golden and crispy.
Add mushrooms, butter, salt and pepper on top and fry the mushrooms until done.
Spread mushrooms and salami, separately fried egg, grated cheese and olive oil on the bread. So the snack is ready.
What's your reaction?
0
Smile
0
Lol
0
Wow
0
Love
0
Sad
0
Angry