Canned tuna is fortunately not as strong as other fish, so it can be used in a variety of dishes, snacks, and side dishes. In addition, it should be remembered that fish dishes are not only tasty, but also useful for health. For example: tuna is high in vitamins but low in fat. Here is a recipe for a delicious snack that can be made with canned tuna.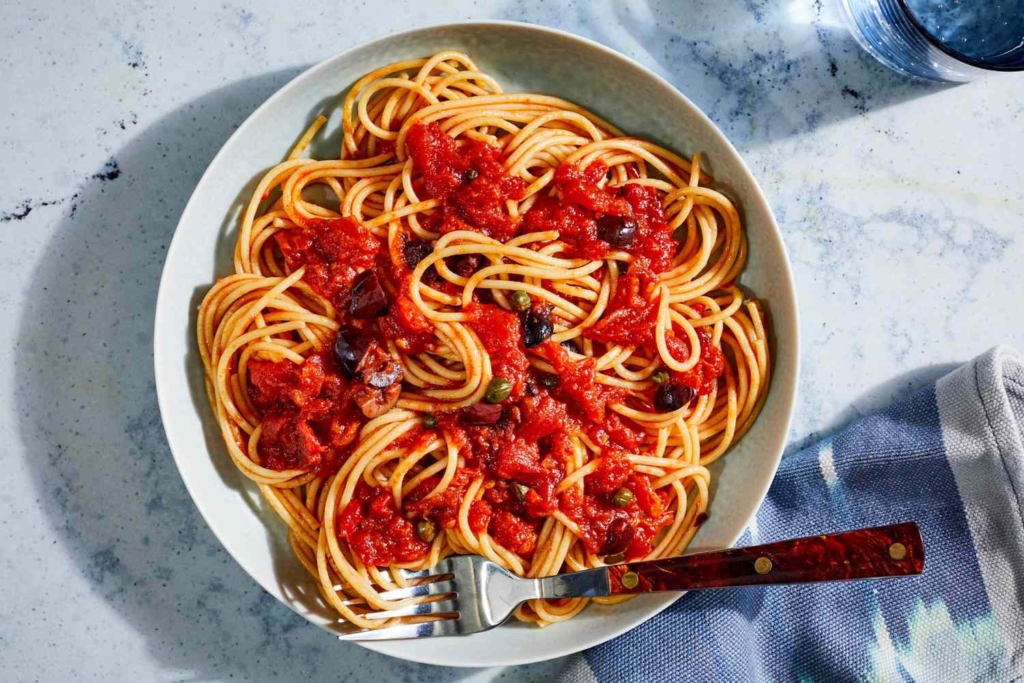 This dish can be found in the southern regions of Italy and is known not only for its taste, but also for its ease of preparation.
Ingredients:
300 grams of canned tuna
1  anchovy
100 grams pitted olives
400 grams of fettuccine pasta
6 cloves of garlic
500 grams of tomatoes
2 tablespoons of olive oil
salt, black pepper, parsley and basil to taste
How to do it:
Heat the olive oil in a large frying pan and fry the large sliced ​​garlic, anchovies and garlic for 2 minutes until golden.
Also, in another frying pan, chop the tomatoes and fry them for 10 minutes until they become paste-like.
Add tuna, sliced ​​olives and red pepper to the pan with tomatoes and cook for 5 minutes.
After cooking the pasta and draining the water, add the tomato sauce and put anchovies with garlic on top. Season with chopped parsley and basil leaves.
2. Mexican salad with avocado and tuna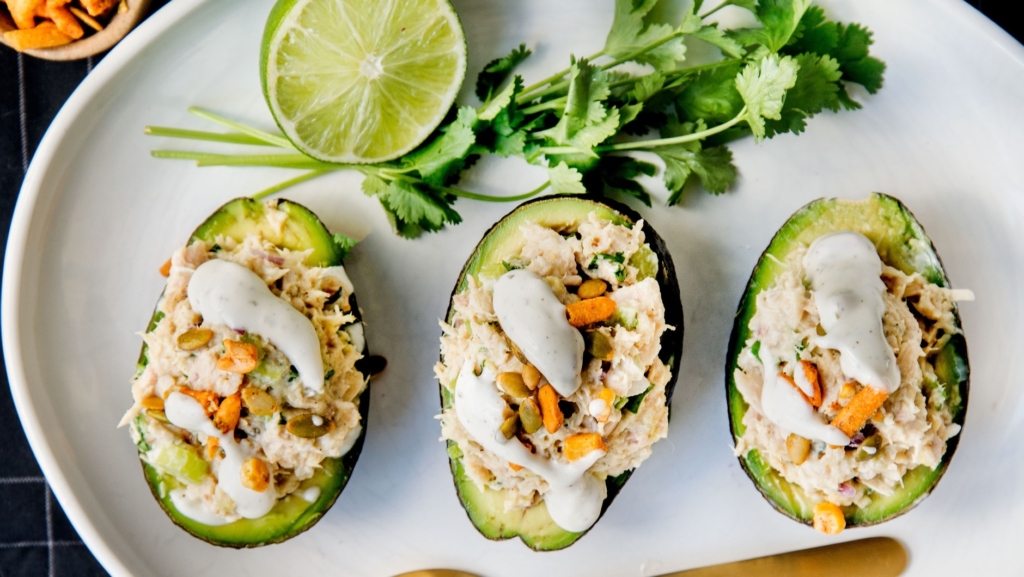 This salad is not only tasty but also very healthy because of its vegetable content.
Ingredients:
300 grams of canned tuna
1 tablespoon sweet pepper
200 grams of black beans
200 grams olives
300 grams of canned corn
2 tomatoes
50 grams cilantro
2 avocados
salad education
Sauce Ingredients:
250 grams Greek yogurt
1 teaspoon of dry garlic
½ teaspoon of dried aniseed
½ teaspoon of salt
1 tablespoon of Mexican seasoning
How to do it:
In a large bowl, mix tuna, diced bell peppers, tomatoes, avocado, cooked black beans, olives, cilantro, corn, and lettuce.
Mix all the ingredients of the sauce in another bowl and pour it over the finished tuna.
This coating will satisfy even those who do not like this type of food.
Ingredients:
450 grams of canned tuna
250 grams of pasta with eggs
1 onion
2 carrots
3 cloves of garlic
30 grams of flour
350 ml of chicken broth
350 ml of milk
2 teaspoons of Italian seasoning
1 tablespoon of butter
½ teaspoon of salt
¼ teaspoon black pepper
200 grams of mushrooms
100 grams of frozen peas
100 grams of cheddar cheese
2 tablespoons of dried and fried bread (sugar)
How to do it:
Cook the egg noodles until they are a little hard and drain the water.
Melt the butter in a deep frying pan, add the onion and carrot cut into squares and fry for a minute, then add the flour and fry a little more.
Add chicken broth, milk and Italian seasoning to a frying pan, then add mushrooms, peas and tuna to your liking.
Place the pasta on the baking sheet, add sauce and grated cheese and stir well. After mixing in this way, sprinkle dried bread and olive oil, and bake in an oven heated to 200 degrees for 20 minutes.
This dish shows how eggs and eggs go together perfectly.
Ingredients:
150 grams of canned tuna
8 eggs
50 grams of red onion
3 cloves of garlic
100 grams Greek yogurt
2 tablespoons of mayonnaise
1 teaspoon of mustard
½ teaspoon of chili sauce
paprika
salt and pepper to taste
How to do it:
Boil and cool the eggs and cut into small squares.
Add tuna, finely chopped onion and garlic to the pot and stir.
Mix Greek yogurt, mayonnaise, mustard and chili sauce in another bowl.
Mix the sauce in the salad bowl and season with paprika, salt and pepper.
5. Italian-style tuna sandwich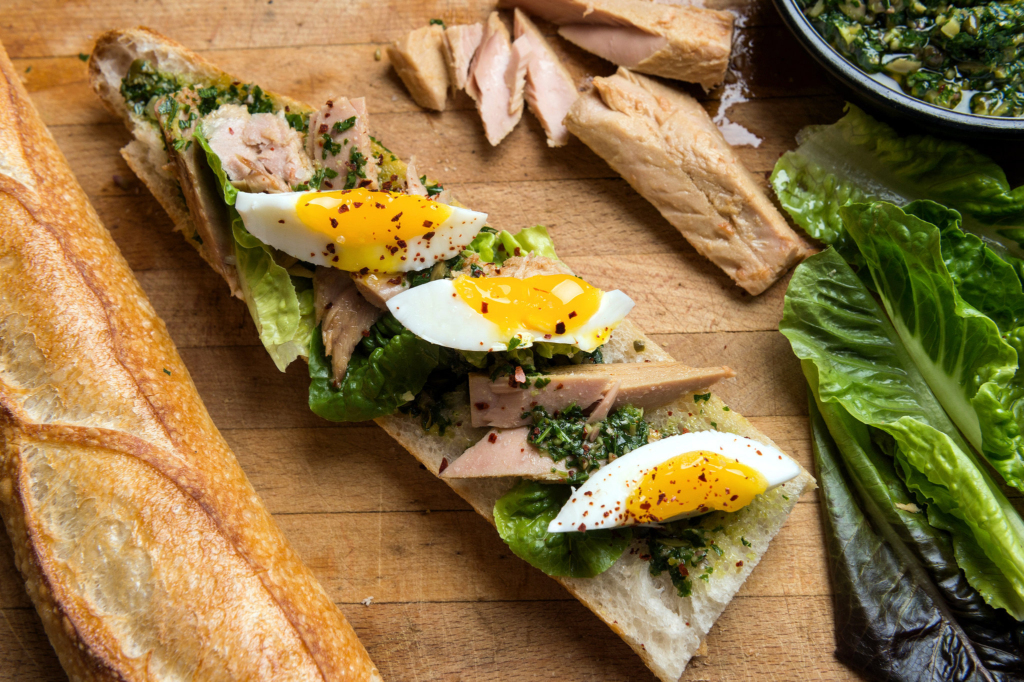 Tuna sandwiches are more filling, so you can eat them in between your main meal when you're hungry.
Ingredients:
300 grams of canned tuna
1 red onion
50 grams pitted olives
2 tablespoons of mayonnaise
2 tablespoons of pesto sauce
1 lemon
8 slices of bread
50 grams of mozzarella cheese
1 tomato
1 teaspoon of olive oil
How to do it:
Mix tuna fish, diced onions, olives, mayonnaise and pesto sauce in a bowl, squeeze 1 lemon juice on top and mix again.
Spread the cooked tuna and cheese on the bread and place the other slice of bread again.
Put the frying pan on medium heat and heat it, grease it with olive oil and fry the finished sandwich on both sides.
6. Spicy onigiri with tuna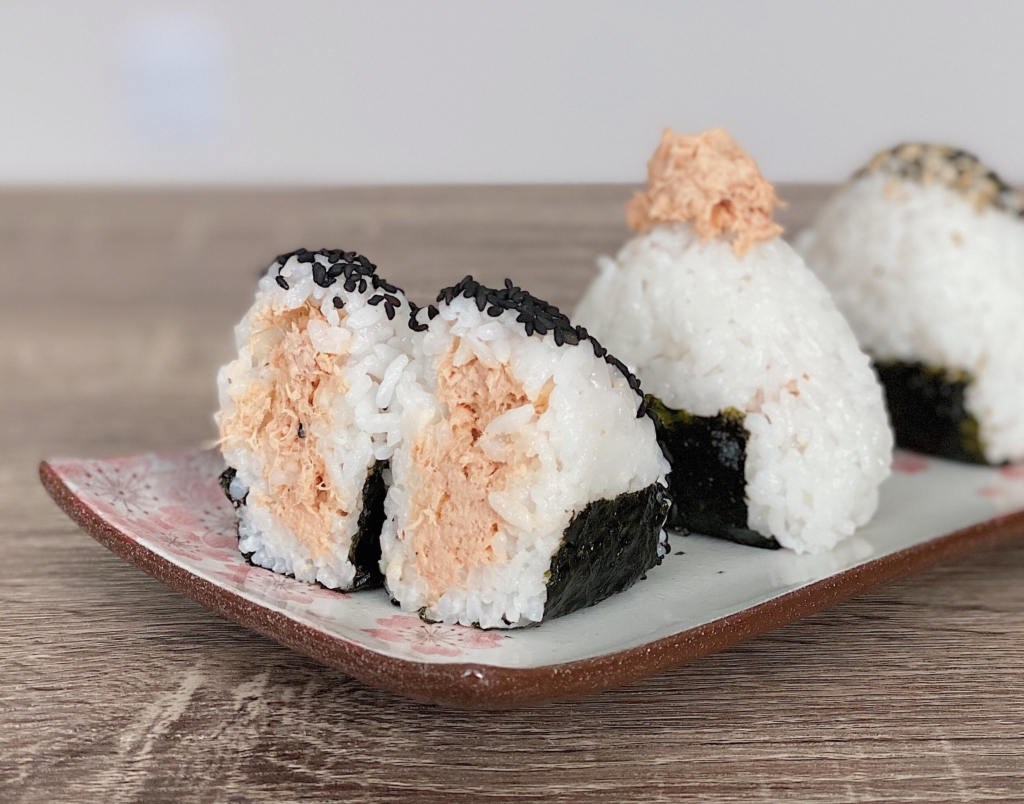 Onigiri is one of the most popular snacks in Japan and is eaten at work.
Ingredients:
200 grams of rice
150 grams of canned tuna
20 grams of mayonnaise
1 teaspoon of chili sauce
½ teaspoon of rice sauce
a little green onion
roasted black princess seeds
3 dried seaweed
salt to taste
How to do it:
Wash the rice in cold water and cook until done. After drying, spread the water and put a cloth on top and put it on hot fire for 10 minutes.
Put tuna fish, mayonnaise, chili sauce and rice vinegar in a bowl and stir, then add green onions and stir again.
Wet your hands to prevent the rice from sticking to your hands, rub a little salt between your palms and put about 70 grams of tuna in the middle of the rice. Then make it into a triangle shape.
Sprinkle sesame seeds on the rice and wrap it with seaweed.
What's your reaction?
0
Smile
0
Lol
0
Wow
0
Love
0
Sad
0
Angry