During winter, our skin suffers from sudden changes in temperature when entering and leaving home or work, and is exposed to pollution, wind, sun, sudden heating, etc… but you should know how these things really effect your skin. In winter, it is very common that, regardless of skin type, the cold and wind dry out and punish the skin to a greater or lesser degree, and in some cases, it can even cause dehydration so deep that it is reflected in peeling. The epidermis, in general, becomes more sensitive, and special care must be provided in winter. It is essential for the health of the skin to use resources and treatments aimed at avoiding tightness, irritation, and dryness. Luckily, there are tricks, treatments, and products that will keep winter at bay. Here are 10 tips for flawless and radiant skin in cold weather. 
This step is essential throughout the year, and it is essential not to skip it, although laziness often makes us avoid the moment of removing makeup. Clean your face thoroughly with soap or lotion indicated for it, which suits your skin type and its needs, and then apply the toner to finish cleaning, refresh the skin and restore its hydrolipidic mantle and natural Ph. If necessary, first use a specific product to remove the most resistant makeup on the eyes and lips, impregnating two makeup remover discs.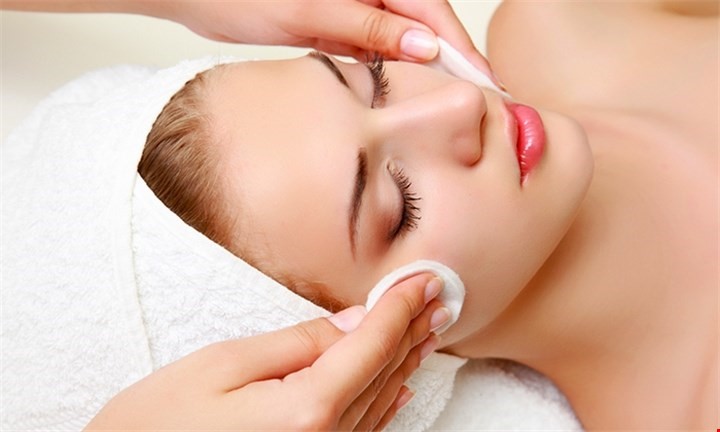 Apply your moisturizing and/or nourishing cream as a daily routine after facial cleansing. Since the skin dries out and loses more water in winter, you should be aware that taking care of the skin externally with a good cream act as a shield against external aggressions. Use a moisturizing cream to use every day in the morning, before your makeup if you do makeup, and with treatment or more nourishing night cream to apply before bed. At night, while we sleep, is when the skin regenerates, and that is when we must apply the most intensive treatment cosmetics. For the eye contour, you must apply a specific product since this area is more sensitive and generally dry, and with the cold, these aspects are even more accentuated, causing premature aging, wrinkles, and dryness, so if you still do not use Starting to use this cosmetic this winter can become the best ally in your care. 
 We must never forget that hydration also comes from within, so it is important to drink a lot of water, even if we do not feel thirsty, since it is necessary for our body to function properly and also externally it is noticeable at the level of skin care, hair, nails. Apart from drinking water constantly, we can help maintain our body's hydration with a healthy, balanced diet rich in fruits and vegetables, which provide antioxidants, vitamins, and extra water thanks to the properties of these foods.
Beauty experts recommend exfoliating the skin regularly, at least once a week: by doing so, the skin appears smoother, smoother, more uniform, and radiant. In general, after the age of 40, more frequent exfoliating treatments are recommended: in fact, starting from this age, the skin turnover progressively slows down, and the cells of the superficial epidermal layer give the skin a less luminous and not very compact appearance. Similarly, with the (unstoppable) progress of age, fibroblasts produce collagen fibers in less and less quantity; therefore, the skin care begins to lose elasticity, softness, and support.
An exfoliating scrub, However, the frequency of use of exfoliating substances varies from person to person, based on age and skin type. However, it is recommended to undergo the exfoliating treatment in the evening or in any case to avoid exposure to artificial or natural UV rays before or immediately after applying these substances to the skin: such attitudes, in fact, would promote the appearance of skin irritations.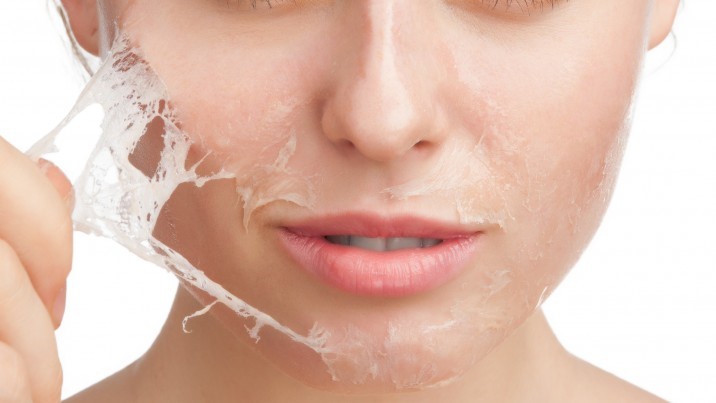 Masks, veils, and alginates
We have heard about masks for many years, and today we can find them in more textures, in different formats, and with different properties. Masks came into our lives a long time ago as a strengthening treatment, and today they are essential for intensive and maintenance care. As we have said, there are many types, textures, and components, moisturizing, nourishing, soothing, purifying, etc…… and they are always a good excuse to enjoy a moment alone in pure relaxation. Give yourself these moments at least once a week, it's only 20 minutes of your time, and your skin will thank you. 
The sun illuminates us every day, to a greater or lesser extent; therefore, we are always exposed to solar radiation, both in summer and winter. It is important that you take care of your skin from exposures every day because although you do not notice it or it does not seem serious, the times you are exposed to the sun are damaging the skin if we do not protect it well, and since the skin has a memory, in the long term it. It produces premature aging of the skin, and sometimes skin problems may even appear. 
Keep temperatures under control
As we have said, in winter, we face many changes in temperature due to the difference between being indoors, outdoors, weather, wind, etc… On the one hand, the cold and wind from the street and on the other, the heating when we enter any establishment or in our own home, and as we already know, this is very harmful to the skin care. This is when daily skincare comes into action and becomes even more important, if possible, and applying a moisturizer at least morning and night. Another element that can cause damage to the skin and dry it out is hot water. When it's cold, we often sin by using very hot water in the shower to warm up, or even outside the shower to cleanse our faces, and this, although it is comforting for a while, is very aggressive for the skin, being able to reach to cause burning, redness and because it also removes the hydrolipidic layer that protects and keeps our skin hydrated and nourished. We recommend using warm water as much as possible and ending the shower and facial cleansing with cold water to activate circulation, help close the dilated pore from the heat and soothe the skin.
Protect and hydrate also the unexposed skin
Although in winter we go covered and the skin of our body is not exposed, it also has needs that must be covered. Due to changes in temperature from inside to outside, what we mentioned about hot showers and that in general we sweat less, so water levels are not regulated in the same way, we should never skip the external hydration of our body, and ideal is to apply a body lotion, oil or moisturizing cream after showering to keep it at optimal levels. 
Until now, we have not talked about the great forgotten, but in general, they are the ones that suffer the most in winter are the lips. How to take care of your lips? These are exposed throughout the year, and in winter, they require special care. Noticing them dry, tight, and generally dehydrated, the majority of people choose to moisten them with their tongue, with their own saliva, although this seems comforting at first when the saliva dries, there is even more dryness in the lips, in addition to having them wet and running into the wind or cold, cracks, wounds and even mouths can appear. Use a lip balm that nourishes the fine and delicate skin of the lips and possibly protects them from the sun's rays, in this way, they will remain perfect throughout the season. 
This is the best advice we can give you on this post, since definitely, to achieve your goals and maintain perfect skin during the winter, the most important and essential thing is, above all, perseverance. We must be aware that all care and treatment needs, on the one hand, good products, with active principles and top-quality ingredients, on the other hand, time so that the skin care can assimilate and react to them and, above all, be constant. Try to put them all into practice, and you will notice the changes in your skin.
What's your reaction?
0
Smile
0
Lol
0
Wow
0
Love
0
Sad
0
Angry