Did you know that you can make a variety of delicious dishes with potatoes? We often eat fried potatoes, boiled potatoes, mashed potatoes, potato or capital salad. Here are some delicious recipes that can be made using potatoes.
1. Spanish-style potato omelet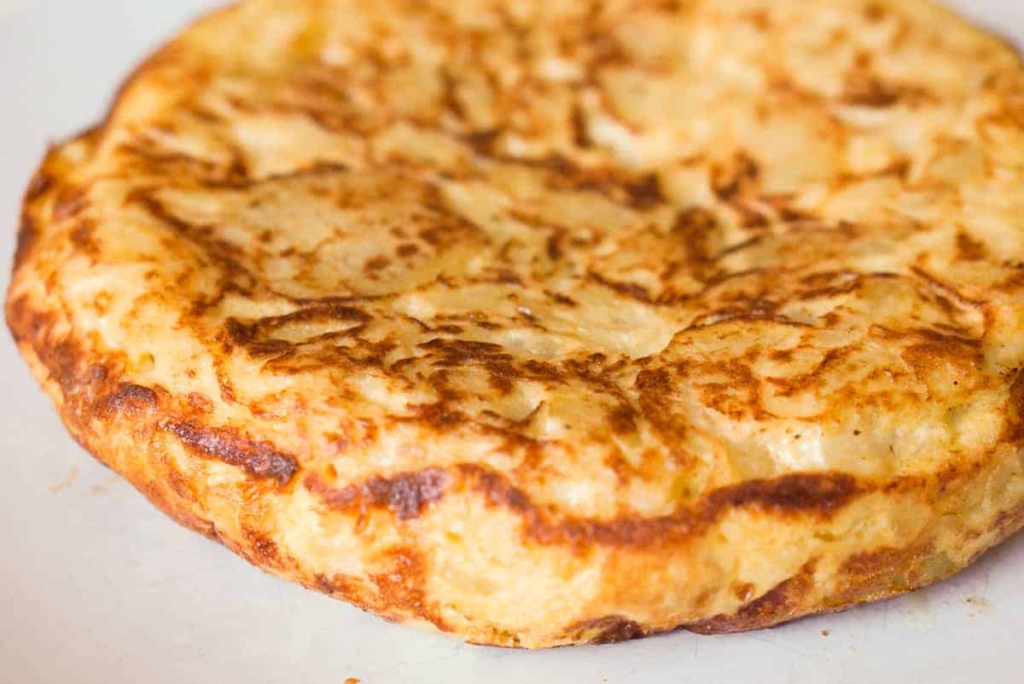 Most of the time, you probably cook omelets in a pan with eggs, milk, and ham. But we're sure that the Spanish-style omelet will change the way you think about omelets.
Ingredients:
6 eggs
¼ cup olive oil
1 oil onion
350-400 g of potatoes
a bunch of parsley
salt and pepper to taste
By doing:
1. Mix eggs and salt in a large bowl.
2. Put the potatoes cut into half rings in another bowl and mix with salt.
3. Heat the frying pan well, add olive oil and fry the potatoes for 10-15 minutes.
4. Put the finished potatoes in another container.
5. Fry the onion cut into thin rings or half rings in the frying pan until soft.
6. After mixing the prepared onion with the potato, add the egg and mix well.
7. Then put the potatoes with eggs in a frying pan heated to medium temperature and bake for 7 minutes on one side.
8. With the help of a plate, turn the omelette over and cook for another 7 minutes on the other side.
9. Then fry in an oven heated to 180 degrees for 3-5 minutes.
10. Take out the finished omelette and decorate it with parsley.
2. Potato salad with cream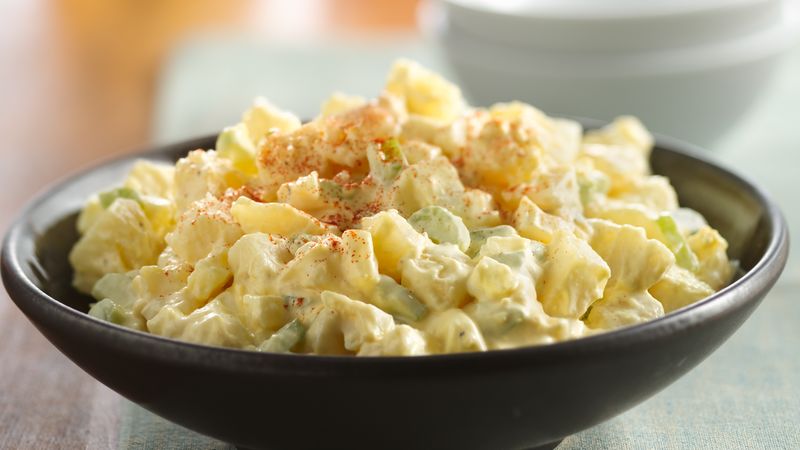 When you ask how many types of potato salad do you know, is capital salad the first thing that comes to mind? Then we will give you one more salad recipe that you can make with the help of potatoes.
Ingredients:
9 medium potatoes
½ cup of milk
4-5 tablespoons of mayonnaise
2 tablespoons of 9% vinegar
1 teaspoon of sugar
2 pieces of snowmelon
parsley
2 tablespoons of green onions
How to do it:
1. Cut the potatoes into squares and boil them in salted water for 10-15 minutes.
2. Then drain the water and let it cool.
3. In a separate bowl, add milk, mayonnaise, vinegar, sugar, one teaspoon of salt, and ½ teaspoon of pepper powder and mix with the potatoes.
4. On top of it, add finely chopped Swiss chard, parsley and green onion and keep it in the refrigerator for 4 hours.
3. Potatoes with cheese, bacon and ham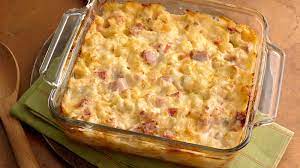 This dish does not take much time to prepare.
Ingredients:
600-700 g of potatoes
200 g of cheddar cheese
2 cloves of garlic
8 pcs bacon
1 tablespoon of paprika
salt and pepper to taste
250-300 g of sour cream
a bunch of green onions
How to do it:
1. Choose a container that can be placed in the oven and cover it with foil.
2. Peel and cut the potatoes, put them on the foil, add grated cheese, garlic cut into rings, bacon cut into squares and salt and pepper.
3. Repeat the above 2 times, make 2 layers and cover with foil.
4. Bake in an oven heated to 190-200 degrees for 5-6 hours.
5. In general, it means to put it and forget it.
6. After 6 hours, it is enough to take out the ready potatoes and eat them.
4. German-style fried potatoes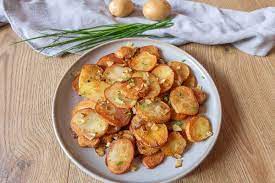 By preparing potatoes according to this recipe, you will not have to worry about breakfast and dinner.
Ingredients:
1 bag of bacon
600-700 g of potatoes
2 rosemary
2 tablespoons of light beer
1 medium onion
2 cloves of garlic
1 teaspoon of aniseed
green onions
2 tablespoons of mustard
parsley
How to do it:
1. First, fry the bacon until golden and absorb the oil with a paper towel.
2. Next, cut 2 pieces of foil and cut the potatoes into half rings on top and sprinkle salt on top.
3. Top with rosemary and spread with beer and bacon grease (3 tablespoons).
4. Cover the potatoes with the second foil.
5. Fry these potatoes in an oven heated to 180-200 degrees for 20-25 minutes.
6. While the potatoes are cooking, remove the oil from the pan, leaving 2 tablespoons.
7. Heat the oil in a frying pan and fry the onion cut into half rings until golden.
8. When the onion turns golden, add the garlic and aniseed.
9. After grinding the onions, add green onions, vinegar, mustard, parsley and sugar.
10. Take out the potatoes and take out the rosemary sprigs.
11. Just put mustard and onion on the potatoes and the salad is ready.
5. Mashed potatoes with garlic and parmesan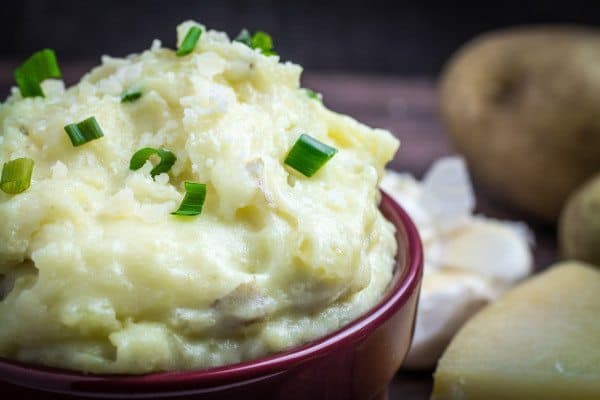 With minimal ingredients, it tastes delicious.
Ingredients:
Butter
1 kg of potatoes
½ cup of 10-12% fat cream
3 cloves of garlic
1 teaspoon of aniseed
250-300 g of parmesan
salt and pepper to taste
How to do it:
1. Preheat the oven to 190 degrees.
2. Grease the potato stick with butter.
3. Cut the potatoes into thin lengths and put them in a bowl of water to remove the starch.
4. Fry the cream, anise and garlic in a frying pan, add Parmesan cheese and season with salt and pepper.
5. Remove the cream cheese sauce from the heat.
6. Take the potatoes out of the water, filter the water well, and put it on the pan with oil.
7. Add cream cheese sauce on top and fry until golden.
What's your reaction?
0
Smile
0
Lol
0
Wow
0
Love
0
Sad
0
Angry